perfect drop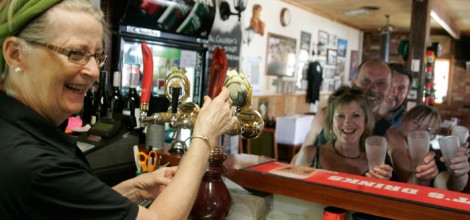 Don't spill a drop or let your glass hit the tap.
Christine Hanley managed to avoid both, then topped the pot of beer with a perfect head.
That officially made her the best beer puller in Victoria.
Christine won the title at the Australian Hoteliers Association's annual Christmas get-together at at the The Pumphouse Hotel, Nicholson Street Fitzroy.
There were eight contestants competing for the title, with a panel of three judges choosing the best pot of Carlton Draught.
The competition has been running for 10 years and interestingly has never been won by a man.
Photo courtesy Wangaratta Chronicle